how you heard about my lot?


India
January 13, 2007 12:23am CST
how you heard about mylot?
7 responses

• Philippines
13 Jan 07
i heard about myLot from an online friend. i am in need of money to buy a laptop so i asked her how i can earn money from the internet. then she suggested myLot. she told me it's a no scam site so i tried it. besides there is no harm in trying. :) im still new here, i just started yesterday. i have $0.70 not bad right? :) goodluck. :)


• India
13 Jan 07
By automaticall, when am opening some other web sites i come to know the mylot is a good for earning money and making frineds and fun. i did all the above

• India
13 Jan 07
oh graeadt, how yet you earned from mylot?

• United States
14 Jan 07
I think that's a great question. My friend sent me an invitation. Then I tried creating the account and then atlast created one.

• China
13 Jan 07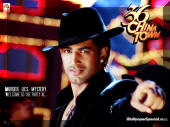 my brother tell me about mylot one day he sreacth how to earn money on net than he found mylot and he tell me use this web for earing money than i start work on it