i would say my partner is the most cute person in the world

Romania
January 13, 2007 8:44am CST
10 responses

• Romania
13 Jan 07
I believe the same about my partner. I think that you believe that because you love him and he knows to make you think that he is cute. In my case is the same,I love him,he loves me and I believe that he is the best in all! I think that because he is with me,maybe,If he wouldn't with me,I don't believe that. I hope that you are loved like I am!

• Sweden
13 Jan 07
yes. i do agree. we always believe that our partners are the best in everything for us in all aspects.



• Sweden
13 Jan 07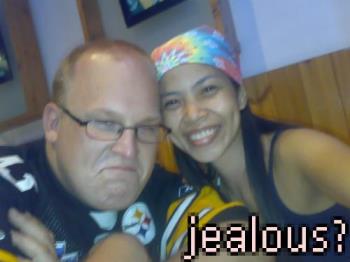 ofcourse. for me, my boyfriend is the cutest person on earth. and i will feel bad if people will disagree.

• Romania
13 Jan 07
yes...my partner not only he is the most cute person but he is the most loving also in the whole world :)


• India
13 Jan 07
I think my partner is the most cute person.. i not only claim it but i think i m dam lucky 2 have such a sweet partner.. he cares 4 me so much n his smile is dam sweet..so i think even i m a lucky person

• United States
13 Jan 07
Sadly no, I can't claim this as I am single. I am happy for you though!