Pot as a Reward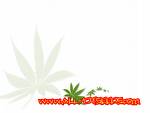 United States
January 13, 2007 12:00pm CST
My uncle(my wife's uncle) recently did a drug bust on a woman who was giving her son, I believe he was like 12 or 13, pot as a reward for doing his homework. They would sit around smoking this together. Of course, she was arrested for child endangerment plus possession of illegal substances. Now here is the real killer! Just about a week ago, he called and told us that he arrested another mother for doing the same thing, and they lived on the same street. How horrible is this? I live in a small town, about 1 hr 15 minutes from Baltimore being the closet big city. I am scared for my children in a world like this. Can you believe it? I will try and find the link on the web for the oringinal story. Here it is: http://www.politicalhotwire.com/2227-mom-admits-rewarding-son-pot-doing.html That link wasn't fun typing, as I can't paste yet!
9 responses

• United States
13 Jan 07
This is why I think we need more education in social skills and living skills in school. The parents just arent always a good example. I am very sorry to hear that any parent would do this and hurt their child.Its illegal and carries a redord against them for life. It will be hanging over these childrens heads later on when they cant get employment, may be in jail,and parents are suppose to protect their childrens interests.

• United States
13 Jan 07
Yes, you are right. While I do not think early pregnantcy is good, we should be teaching more life skills in our schools. These young girls, as she was a young mother(17 at the time she had her son), need to learn how to take care of a baby and what is morally acceptable and right. You are right how this will haunt her son the rest of his life.

• United States
14 Jan 07
This will appear on the parents record for life but the juvenile's record will be sealed and expunged when they turn 18.

• United States
14 Jan 07
This type of problem exists all over the US. This is why our world is going to hell in a hand basket, parents like this. I actually fear letting my children go over to a friend's house unless I have known the parents for a long time and trust them. I could never immagine doing this with one of my kids eventhough I use to get high when I was a kid. This is a mistake that I made and I do not want one of my children making the same mistakes, so I am not going to supply a bad habit to them. Thank you for the good discussion and have a great day!!

• United States
14 Jan 07
Wow that is crazy! Some people just don't need to be parents. As for the other person who said it was wrong to discuss this matter, public police logs are available in the papers here the next day or so of all the happenings of the police. While the woman didn't go to trial yet, she admitted she was guilty and they had tons of evidence. Of course everyone is going to find out, but trust me, not every person on a jury knows about a case. If you are picked for a jury, you are asked if you have any knowledge of the case at hand. Every country may have flaws in their laws, but this is what it is like in the US.

• United States
17 Jan 07
I am going to play devil's advocate with this post. First of all I want to say that at least she had control over what her son was doing. If she didn't give it to him and keep an eye on him while he was doing it what makes you think he wouldn't have gotten it from his friends anyhow and possibly gotten into more trouble.

• United States
14 Jan 07
O-kay once he did his homework, good ol' mom helped him kill brain cells. That is just such a great idea (sarcasm). I really hate it when parents smoke pot with their kids for any reason at all. My father did it with my brother & wanted me to do it too. I said no way. Kids need their parents to be parents & not be their "cool" friend. I can't imagine a 12 year old saying hey I want to go smoke pot with my mom today.

• United States
19 Jan 07
wow, it's amazing what people will do to thier children. I'm glad she got caught, makes you wonder what people are doing to thier kids behind closed doors!

• United States
14 Jan 07
It sounds to me like the other family on that same street probably got the idea from the first family. Otherwise, ti seems so strange that two families that close together would be doing something so simliar. I had _never_ heard of a parent doing this before. How irresponsible is that? Pot kills brain cells, so in essence they were stunting their child's mental growth by trying to reward them for doing school work! That is just insane. I'm glad to hear that they were caught.

• Pakistan
14 Jan 07
you ryt.. now too many children in this case.. they are smoking., And doing too many bad thing which not suit on 12 to 15 yrs old but they doing.. how we stop tht.. coz child to child.. its transferin .. it too hard to stop..