How to increase my ranking

United States
6 responses

• United States
14 Jan 07
well, I'll be your friend. =)

• United States
14 Jan 07
me too I will most definatley, well firat i gotta ask do you have any chocolate?


• Pakistan
14 Jan 07
Post as many posts as u can and also quality posts. Also reply to the discussions. I think it is the best strategy. Post discussions under some interests.

• China
14 Jan 07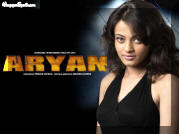 if u want to incearse ur ranking than simply u just give good ansswer to other question and make good discussion than u will get good respone than u ranking will increase

• Canada
14 Jan 07
Pick a topic out of your interests or something that you think others might respond to. I would try to stay away from religion or politics as topics unless you can back up your topic. Explain your likes and dislikes. That should help. Good luck Tohot666.