who do think is better Cloud or Vincent?

United States
January 14, 2007 10:24pm CST
Who is more cooler Cloud or Vincent?
11 responses

• Spain
15 Jan 07
Cloud, indeed. Damn cool, the way he fights on Advent Children, and of course the dumb way he take decision.


• United States
24 Jun 07
Vincent is SO much cooler. Cloud pales in comparison.

• United States
21 Jun 07
Who is cooler, now that is truly a double edged question. While on the one hand I think Cloud was just sweet and able to do so many things...Vincent seemed to far outshine him in certain parts. I think I would have to go with Cloud, only cause he had more limit breaks compared to Vincent's only real four.


• Philippines
21 Jan 07
with my avatar, there's no need to ask who's my fave... hehe... cloud strife is soooo coool dudes! but still, i love vincent's personality too... i'd say i can relate my own personality with vincent more than with cloud... DARK and secretive! hehe

• United States
20 Jan 07
Both amazing characters, but I think I'd have to go with Vincent. The whole morphing ability thing was awesome. There are so many characters that have attempted to emulate his style, but don't even come close. He's still a "good" guy, but hardcore enough where you'd be scared to take him home to meet mom. :)

• Philippines
18 Jan 07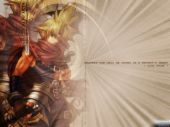 The two are both cool! Ireally like those characters and most of my friends choose either of them as their favorite.

• Philippines
17 Jan 07
cloud is the best. styles. groove. fighting skills.