TitAnic sIquel,will you like more than titAnic?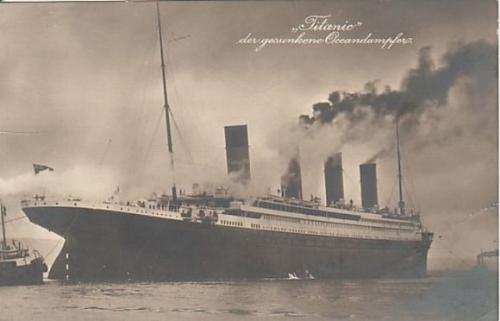 6 responses

• India
15 Jan 07
I don't know about so much Titanic siquel.But I like titanic movie because it is a love stories.It is good movie and i think it is a realy stroies.

• India
4 Feb 07
TITANIC SIQUEL, NO ITS WOULD NOT BE BETTER THAN TITANIC FIRST. TITANICE FIRST IS THE BEST FILM IN THE WORLD

• Philippines
4 Feb 07
a sequel? i dont think there will be. But if ever, what do you think would be the plot of the story? I just hope there'll be no ship sinking....it kinda scary. May i suggest, what if the two reincarnates and then they met again in a boat but after that they parted ways and met again in a boat but this time both of them are trying to resolved the mystery of titanic or making a documentry or anything about the sunken ship and somehow their memory revives and realizes that they are the lovers in titanic. Isn't that cool?!? Just kiddin....but who knows.

• United States
4 Feb 07
I hope that they do not come out with a sequel as I do not think it would do well as the last one was great. They would be just burning the movie out if they made another one. But anything is possible these days so it would not surprise me to see another one later down the road.

• United States
4 Feb 07
There is no Titanic 2 coming out. The movie clip they show on YouTube and all these other sitres are all fake. It was made by some college students. I read in to it a while ago. They placed a lot of the clips from movies that Leonardo De Caprio was in to make that preview. They have clips on there from " Catch me if you can" and from "The Hulk" they just took a lot of clips and put them all together.