What do you think of my new mobile phone?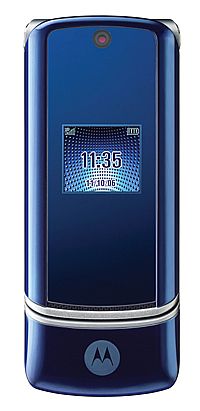 Italy
4 responses

• Philippines
16 Jan 07
WOW, THAAT GADGET WAS SO BEATIFUL, HOPE EVEY GADGET U HAVE I ALSO HAVE,,IM NOT RICH HAPPY TO SEE THOSE THINGS,, MAYBE TIME COMES I CAN AFFORD TO HAVE THAT, BUT NOW IM STILL IN DREAMMING STAGE OH BOY!!!SO IF YOU WANT TO DISPOSE IT GIVE TO ME INSTEAD!!!



• India
15 Jan 07
infact your mobile is too good and I also like it I think you are already know about this phone but I don't know about this I know Motorazer Mobile phone and I think New Motoroala k1 is same Motorazer.