Which country makes the best cars?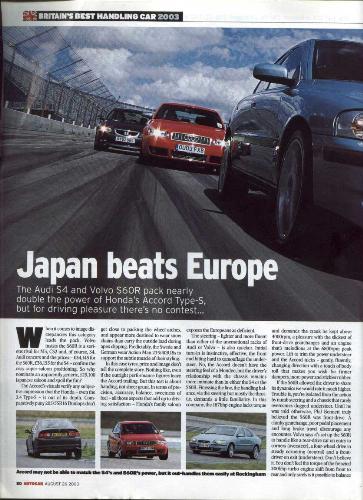 Portugal
January 15, 2007 6:34pm CST
Just like the title says. I think people underestimate japanese cars. They tend to think that german or french cars are the best. Well, I think japanese cars can be a lot better in some points. I know germans have reputation for their engineering... but the japanese make great cars, that go very well on the tracks... and great engines! Hard reving engines, always reliable!Just my 2 cents, of course!:D What do you think?
4 responses


• Australia
20 Jan 07
australia, u like my fullysic au falcon. its a aussie ford, anyway i have to say europe. i love european cars, BMW Ferrari, Lamborghini, mercs, porsche....

• Philippines
23 Jan 07
I personally think that Japan makes the best cars. =) Also, most of these cars are reasonably priced in compariosn with European or other non-Japanese carmakers. =)

• Canada
23 Jan 07
I am with you on Japenese cars for sure they seem to last forever and they don';t depreciate either. Toyoto's are a family thing for us all my mom drives one, my sister and my Grandmother not too mention how many more as well! Japenese cars all the way!!