Do you play Toontown?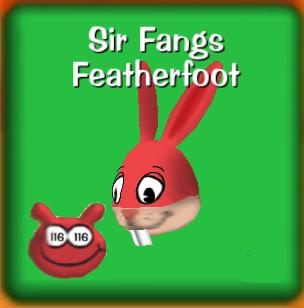 Mexico
January 15, 2007 7:21pm CST
My 12 year old daughter Megan got me hooked on Toontown. My toon is Sir Fangs Featherfoot. Sir Fangs currently has 116 laugh points, he has a Mr Hollywood level 50 Sellbot suit, and he has a Robber Baron level 30 Cashbot suit. I am currently working on advancing in Lawbot HQ. My daughter's toon is Little Peppersticks; 83 laugh points, and she is building a twin for Sir Fangs.
2 responses

• United States
28 Jan 07
I haven't actually played on Toontown, but my 16 year old daughter loves it. I'm not sure exactly what the game is, but I sit and watch her play, and the characters are soooo funny.

• United States
26 Jan 07
I love Toontown! I learned about it from my future sister in law, she has a 7 year old son. She plays it more than he does. As a matter of fact, I am willing to bet that he hasn't played in months. His mom has taken over. I don't play as much as I used to, but I still get on when I can. I love the new gags and can't wait to get one. I am working on building up my throw gag so I can get that one first. My toon is a cat named Princess Ginger Gigglegoober. I can't remember my laugh points, and I am so behind on my cog suits it's not even funny! I only have my sellbot suit, and I can't seem to get a good team to fight the VP so I haven't beat him yet but I hope to soon.