Do you attend to bible sharing?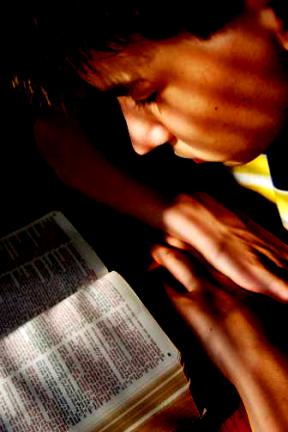 Philippines
January 16, 2007 1:53am CST
Do you attend bible sharing? Why? How do you feel? How does it affects your life?
5 responses

• Philippines
17 Jan 07
sadly no i dont attend bible sharing but when i was in preparatory school i used to attend it and be able to memorize my verses.. i dont attent because dont know anyone whose into that.. eventhought im not attending it im pretty sure that im still a christian.. a good christian.. =)

• Philippines
2 Mar 07
Well, i was able to get into your shoes... you're right with that... and actually i was once like that... but i realize its an adventure if you gotta have it on a different way... by means of having it with friends and there you can relate and share what are your thoughts about that certain verse and you will also hear other's thoughts on this if they have more.

• India
16 Jan 07
What is Bible Sharing. Please explain.

• India
16 Jan 07
I too a Christian. I understood Bible sharing as Distributing the Bible. We call it as Bible Study. do you know any forums that discusses only about bible topics.


• United States
16 Jan 07
I don't attend any Bible Studies right now, though I do read my bible daily (or at least I try). I also lead a youth group and teach them bible lessons. I go to church every week and I love living in the United States where I can freely worship the God of the Bible. I try to live my life the way that God would want me to and when I'm unsure of how He would want me to react in a certain situation I pray and read my Bible.