Do you think that Penelope Cruz is a good actrees?

Spain
10 responses

• Philippines
16 Jan 07
She's a fairly good actress.I think she chooses good projects and does not forget her roots as a Spanish actress and do movies not only in hollywood but also in her native tongue.I get irritated with her voice though.

• Belgium
16 Jan 07
I think her role in Volver (it was, wasn't it?) was fantastic. She had the chance to win that award but the other nominations were also very strong. Who has won it for female, the one from 'the queen' or?


• Saint Vincent And The Grenadines
11 Feb 07
I've heard she's going to work with Woody Allen on his next movie, part of which will be shot in Barcelona, Spain. It's not likely that Woody does a bad movie, so I think it could be a boost for her career, because she would finally be able to be recognized in the usa by a role done outside of Almodovar and other spanish directors, and even more, with a prestigious american director.

• Saint Vincent And The Grenadines
9 Feb 07
Well since you're spanish like me I think you will agree with me that she has done some good characters in some spanish movies like All about my mother or Volver. But if you take a look at all the movies she's done in the USA, they're all big failures, and she hasn't done a good role there yet. She needs a good script and a good movie in the States if she really wants to become a star there....or she will get outfashioned soon.


• Philippines
6 Feb 07
yes, i think she's a good actress. i like her portrayal in vanilla sky and in her other movies. i also like her face. she's simply beautiful. i'm sure she'll win an awards soon.

• India
28 Jun 12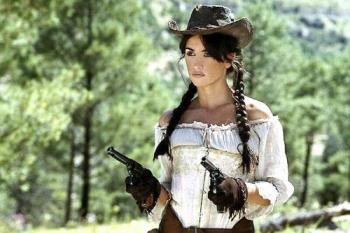 Penelope Cruz is a good actress and she is beautiful, I really like her. I like Penelope Cruz in most of the movies she has acted in, Penelope Cruz is a good actress ...

• Philippines
14 Apr 07
penelope cruz is indeed hot! she's one of the most desirable women ever. but i t-dont think that she's really a good actress.


• Philippines
2 Feb 07
Yeah I guess so. Ive seen Penelope Cruz in several movies and base to her acting I guess she's a good one.