Vinegar Candy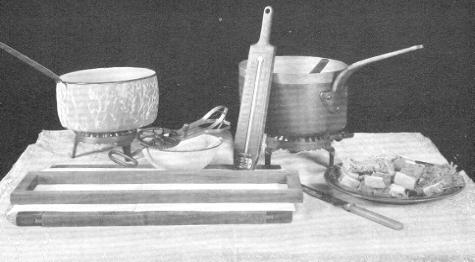 United States
5 responses

• United States
17 Jan 07
Tell me a little bit about this candy Mari. What is the consistency, how is the flavor?

• United States
17 Jan 07
I only remember a little about it. An older woman that lived next to us would give all the kids treats. We would all go over to her house and she would give us..cheese with peanut butter, or cookies and candies she made. One day she made this candy. I loved it. It was a hard candy that had the taste of vinegar but was sweet. It was unlike anything I had ever had. She gave me the recipe and I made it onece. The apartments where she lived burned down shortly after and she moved away. So I never had it after that, or even heard about it. Now and again it pops into my head and I search for a recipe. But all I ever remember putting in is vinegar and water..there must have been butter but I don't remember that. I also don't really remember what you did with it after cooking it..lol I was only about 10 at the time.


• United States
17 Jan 07
2 cups sugar 1/2 cup vinegar 2 Tablespoons butter Pour butter into kettle. When melted add sugar and vinegar. Stir until sugar is dissolved, after that stir occasionally. Boil until when it is tried in cold water it becomes brittle. Turn it on a buttered platter/glass pan (I think) Pull and cut. Supposedly it is from some cookbook from 1918.

• United States
17 Jan 07
I knew the minute I saw it this was the one. Well I'm pretty sure anyway. I don't recall pulling it though. I had it many times as a hard candy, and only made it once. But I was only about 10. Thanks

• United States
21 Jan 07
This is first time I am hearing about Vinegar Candy. I wonder how it's test will be:). May be I will give it a try.

• Philippines
20 Jan 07
vinegar candy? havent heard of it... havent tried one either

• United States
20 Jan 07
Perhaps you too have not read the guidelines. Or it could be that you just chose to ignore them.