Whiter or Light Yellow Teeth?,what will you choose?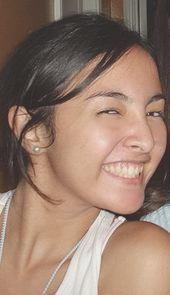 Philippines
January 17, 2007 1:58am CST
I wanted to know if what type of teeth do you like to have?. For me I would simply choose a light yellow teeth as whiter teeth is more prone to brittle.
5 responses

• Philippines
20 Jan 07
I will probably choose grayish white since this is a normal color of enamel as well. I don't like whiter teeth because it seems prone to decay and breakage. And you need to maintain bleaching inorder to get the white color you really like and it will cost a lot of money doing that.

• Philippines
21 Jan 07
Such nice color you want, never think of it. Yeah your right the enamel is indeed colored Light yellow or grayish white , I guess we are the only person who chooses such color.

• United States
17 Jan 07
I'm not a huge fan of tooth whiteners, either. Put me in the "natural" column. But if I drank alot of foods that stained, I might consider bleaching. I can't see myself going for the flourescent white look though. :-)

• India
17 Jan 07
No i prefer white teeth cuz it gives more shine and clean