Do you spit the pit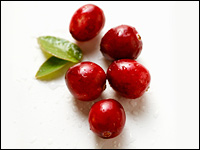 United States
January 17, 2007 12:15pm CST
Do you like red or white cherries Do you like sweet or sour Do you pit or spit the pit?
7 responses

• United States
25 Mar 08
I like Bing cherries. I have also had these ones that are kind of white before. I don't remember the name. They were really good too. I like tart cherries when they are dried, but I have never had them fresh. I spit the pit out when eating cherries.

• Canada
25 Jan 07
I like sweet dark red cherries. They would be my favourite fruit of all if it was not for Jack-fruits' existence. They make me smile as I'm eating them. I've had sour ones, I've even been greedy enough to climb a tree and pick some and found worms inside. Didn't dim the enjoyment for me, I just never went back to that particular tree again.

• United States
18 Jan 07
I enjoy red, primarily Bings and I spit the pit. I don't think I've ever had a sour cherry (that I knew to be sour), so I can't answer that one!

• United States
18 Jan 07
Thanks for your response Sour cherries are primarily for pies

• United States
14 Jun 07
I like red cherries, but I don't think I've ever had a white cherry. I like it better when my cherries are sweet, but the sour ones can be nice too. Right now, I'm eating cherries at work, so I can't spit the pit out forcefully, but I am putting them to the side, to throw away when I'm done with my lunch.


• United States
28 Apr 07
I like mine red and sour. I would never spit the pit, it's vulgar.