do you think heating system here in cold countries are good for babies???

Canada
January 17, 2007 1:27pm CST
i live in canada and in winters here are centrally heaters... but you know these heaters really make me sick.... as due to which my baby gets eczema coz of constantly warm and dry atmosphere created by heating... its feel like your whole body is drained... do you think it is good or bad??? share your expereinces..
5 responses

•
31 Jan 07
I think heating is really bad for kids. My daughters school is much too hot and they are all going down with all kinds of horrible bugs. I think you do need to keep warm, but it is better to wear more clothes and just have minimum heating on.

• Canada
31 Jan 07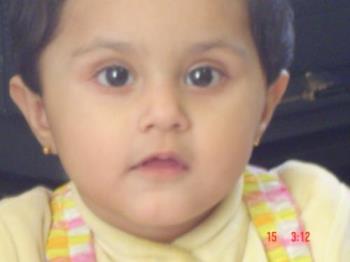 thanks for your response. yeah i do this morte often.... like i open the windows and bulk my kid with clothes.. so that she might get fresh air aswell.

• United States
17 Jan 07
if it's not humid enough in your house, have a whole house humidifier installed. it will help alot with your trouble I am a plumbing and heating contractor please take my advice. your child will thank you for it.

• United States
23 Jan 07
I agree, you should have a dehumidifier in you house, if you can;t afford to get a whole house one you should at least buy a couple of the smaller ones to put in the room you use the most, and your bedrooms.

• United States
23 Feb 07
Heating isn't too good for anyone. Babies, grown ups or animals. If it is very dry, then a humidifier should be bought and used to keep some moisturizer in the air. Otherwise, turn the shower on hot and let the room steam up.

• United States
31 Jan 07
I wouldn't keep the heat too high and if anything put containers of water around the house. It will help keep moisture in the air. My mom used to keep old metal pots on top of all the radiators in out house. If I didn't keep my water pot full, it would get real stuffy in my room.

• India
23 Jan 07
tttttttttttttttttttttttttttttttttttttttttttttttttttttttttttttttttttttttttttttttttttttttttttttttttttttttttttttttttttttttttttttttttttttttttttttttttttttttttttttttttttttttttttttttttttttttttttttttttttttttttttttttttttttttttttttttttttttttttttttttttttttttttttttttttttttttttttttttttttttttttttttttttttttttttttttttttttttttttttttttttttttttttttttttttttttttttttttttttttttttttttttttttttttttttttttttttttttttttttttttttttttttttttttttttttttttttttttttttttttttttttttttttttttttttttttttttttttttttttttttttttttttttttttttttttttttttttttttttttttttttttttttttttttttttttttttttttttttttttttttttttttttttttttttttttttttttttttttttttttttttttttttttttttttttttttttttttttttttttttttttttttttttttttttttttttttttttttttttttttttttttttttttttttttttttttttttttttttttttttttttttttttttttttttttttttttttttttttttttttttttttttttttttttttttttttttttttttttttttttttttttthhhhhhhhhhhhhhhhhhhhhhhhhhhhhhhhhhhhhhhhhhhhhhhhhhhhhhhhhhhhhhhhhhhhhhhhhhhhhhhhhhhhhhhhhhhhhhhhhhhhhhhhhhhhhhhhhhhhhhhhhhhhhhhhhhhhhhhhhhhhhhhhhhhhhhhhhhhhhhhhhhhhhhhhhhhhhhhhhhhhhhhhhhhhhhhhhhhhhhhhhhhhhhhhhhhhhhhhhhhhhhhhhhhhhhhhhhhhhhhhhhhhhhhhhhhhhhhhhhhhhhhhhhhhhhhhhhhhhhhhhhhhhhhhhhhhhhhhhhhhhhhhhhhhhhhhhhhhhhhhhhhhhhhhhhhhhhhhhhhhhhhhhhhhhhhhhhhhhhhhhhhhhhhhhhhhhhhhhhhhhhhhhhhhhhhhhhhhhhhhhhhhhhhhhhhhhhhhhhhhhhhhhhhhhhhhhhhhhhhhhhhhhhhhhhhhhhhhhhhhhhhhhhhhhhhhhhhhhhhhhhhhhhhhhhhhhhhhhhhhhhhhhhhhhhhhhhhhhhhhhhhhhhhhhhhhhhhhhhhhhhhhhhhhhhhhhhhhhhhhhhhhhhhhhhh