Blonde Dilemmas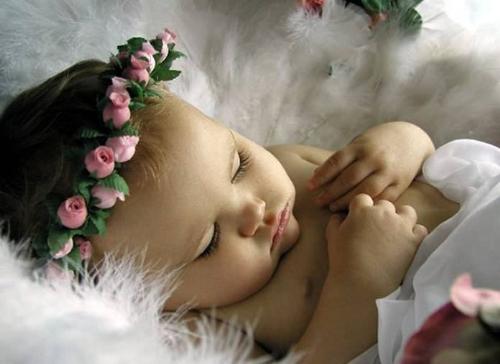 United States
January 17, 2007 2:46pm CST
Why are Blondes always the brunt of the joke? Does hair color really rule a persons stupidity? I am baffled...but this is funny..lol What do you think of blonde jokes. A blonde's car gets a flat tire on the Interstate one day. So she eases it over onto the shoulder of the road. She carefully steps out of the car and opens the trunk. She takes out two cardboard men, unfolds them and stands them at the rear of the vehicle facing oncoming traffic. The lifelike cardboard men are in trench coats exposing their nude bodies to approaching drivers.... Not surprisingly, the traffic became snarled and backed up. It wasn't very long before a police car arrives. The Officer, clearly enraged, approaches the blonde of the disabled vehicle yelling, "What is going on here? "My car broke down, Officer" says the woman, calmly. "Well, what the hell are these obscene cardboard pictures doing here by the road?!" asks the Officer... "Oh, those are my emergency flashers!" she replied.
4 responses

• Brazil
17 Jan 07
heheh well... i dont know who is more stipid stistically blonds or brunettes, but I like blond jokes even though I am blonde myself, but I am dyed blond, so in many situations I make my own joke, saying: Dont think that I am stupid, my natural color is brown ;-)

• United States
28 Feb 07
Hahaha I know what you mean, I think we're all blonde once in a while...lol

• United States
4 Mar 07
Those are pretty good...lol Thanks for adding them I love it....hehe

• United States
19 Jan 07
Naturally my hair is light brown. But I can relate to some of these blonde jokes it is not that I am really stupid I am just forgetful sometimes. But I liked the joke it was hilarious actually it is the best blonde joke I have heard so far.

• Malta
18 Jan 07
I love blonde jokes and used to accept them as only jokes. That was until my brother started going out with a blonde. My God you have to repeat everything twice for her and MAYBE she understands you. Infact everytime I see her I find myself associating her with a blonde joke I've heard here. She is only 23 and while you are talking to her she is very very far away thinking how she looks and leaving you to blah blah blah. When you finish she asks "what were you saying?" It's not that she is empty minded but she is constantly thinking how good she looks that she ends up looking a real non-sense. Happens everytime I meet her. lol!

• United States
28 Feb 07
Oh, I know what you mean... My friends wife was so dumb..and blonde.. she tried to convince us that white cars were cheaper to insure because they could be seen better by other drivers...lol