What is your favourite animal ? and why ?

Indonesia
January 18, 2007 6:39am CST
My favourite animal is panda, because they so cute.. tell me yours
5 responses

• Italy
27 Feb 07
When I was a child I loved tigers. To me they were the strongest and most beautiful animals in the world. I remember that I always fought with my friends who said that the strongest animal was the lion or the bear. But we were just children.... Now I like cats and dogs very much. I have a little dog and I'm happy to have him, he is a very funny and affectionate. I like cats because are very indipendent animals.

• Sweden
18 Jan 07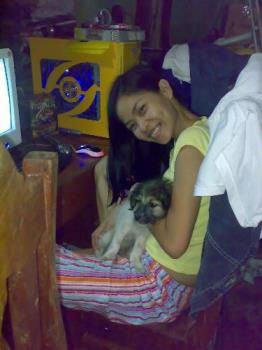 i'd say pandas are cute. i love bears, too! they are huge but seems to be so cuddly. but now, i love my dog. she's so cute and very sweet.

• India
18 Jan 07
To me its always elephant and i like them very much.. and i like the elephants in africa with long ears and with some good height...