Shel Silverstein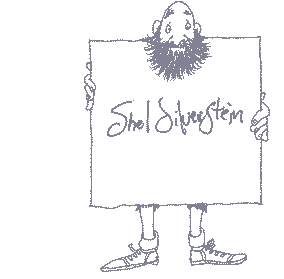 United States
January 18, 2007 8:47am CST
I still have four of these books from when I was a child and still love the poems. I now read them to my nephews and they love them also. I was wondering how many of you had any of theses books when you were younger and if you have any of them for your children?
4 responses


• United States
20 Jan 07
I am sure that your child loves these poems. The sharp toothed snail one is good. I also like "Loser"



• United States
18 Jan 07
I don't know if I ever owned any Shel Silverstein books personally. I don't believe that I did. But I remember people reading from them in classes that I had at school, and I remember checking some out from the library. His poems are _so_ humorous! I definitely remember getting a good chuckle out of a lot of them. He really has a different view on the world that not many people could have turned into poetry in the exact way that he has done.