Who had the Most POPULAR HAIRSTYLE

Canada
9 responses

• United States
12 Mar 07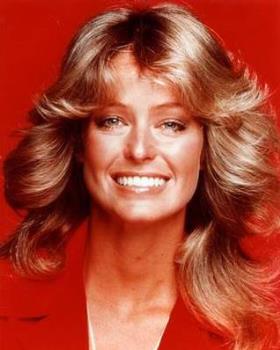 Hahah yes everybody had to have those "wings" of farrah's..lol I remember when we were little kids and all the boys had "beatles" haircuts. I don't really know which was most popular but I'm willing to bet it was Farrah Fawcett...lol

• United States
12 Mar 07
Remember Dorothy Hamill's "wedge" haircut from the 70's? That was definitely a classic!

• United States
16 Mar 07
That's the one...I couldn't remember her name...lol I had a "Dorothy Hamill" hair cut...lol

• United States
12 Mar 07
I remember the Farah Fawcette look and the Princess Diana. Actually my sister had the Lady Di style before it was famous with her. I remember styles like page boys, DA's (duck's a**), bobs, but one that really sticks out that was from an actor was Mr. T's Mohawk :)


• Canada
16 Mar 07
What about Elvis? I'm too young to know for sure, but were there not a lot of people who copied that back in the day?


• China
16 Mar 07
Actually the hairstyle evolution is very quick.individual feeling.the natural beauty.is most beautliful!


• Spain
16 Mar 07
I think Julia Roberts had a popular hairstyle too. When she became famous with "pretty woman" I saw lots of girls imitating or trying to imitate her reddish, long, curly hair.