How can the human race survive the next hundred years?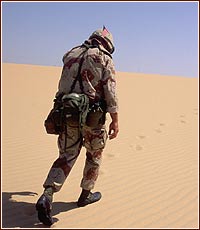 United States
January 18, 2007 1:27pm CST
In a world that is in chaos politically, socially and environmentally, how can the human race sustain another 100 years?
4 responses

• Spain
18 Jan 07
The human being is stronger, if you dont think this you only need to see the past history, always there were bad moments in the history and always the human race was ready, have a nice day on mylot and happy earnings also.

• Brazil
23 Jan 07
I believe that the human race gonna die in soon 'cause itself destroy the earth each day

• United States
18 Jan 07
By doing the right thing - turn to the Almighty, Supreme God for help, learn to respect others and remember to take care of what we have here on earth!

• Pakistan
18 Jan 07
Time gets out of hand so quickly,a hundered years will pass in a snap.