cell phones walpaper

Indonesia
6 responses

• Indonesia
20 Jan 07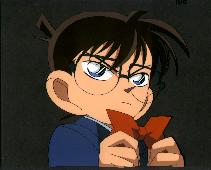 I ever seen many people getting crazy about wallpaper on their cellular phone, they buyed many pictures from store that selling pictures or wallpapers. I can't understand about their atitude. If you really ask me about what's wallpaper in my cellular phone I said nothing. Coz I love black colour or gothic pictures indeed.. so maybe gothic or black background color..

• Indonesia
20 Jan 07
what....?? i dont' get it about photo on my reply. is that "chace" or something...?????? i'm sorry for that pic...

• India
18 Jan 07
i change my cell phone wall paperin 2-3 days ,sumtime my god picture,family pics,mine n sumtime only scenery,so its depends on mod ,well currently scenery as wallpaper in my cell phone.have a gud day!

• Romania
23 Jan 07
I have a picture of Michael Schumacher and in the back the pit stop crew of Ferrari's team, it is the picture that came with the Michael Schumacher theme. I am a big fan of Formula 1 and the Ferrari team, and of course of Michael Schumacher...too bad he retired last season :(

• India
20 Jan 07
no i dont prefer to put wallpaper on my cell phone. normally i keep it plain or just a light scene on it. i dont like to put kids photos.

• Malaysia
19 Jan 07
my cell phones wallpaper is a red rose picture which I got it from Mylot photos section.