Youths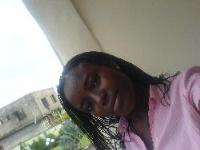 Nigeria
October 5, 2006 7:13pm CST
why,do more and more youths think they can fend for themselves,when they reach that age 18
7 responses


• Canada
17 Oct 06
It depends on what's normal in your culture. In Canada, unless a family has recently immigrated from a country where it's normal for several generations to live together, most parents expect their children to move out and make a life for themselves shortly after they finish high-school.

• United States
16 Oct 06
They think that until they get all the bills they have to pay then they come back to pappa


• United States
16 Oct 06
There is nothing wrong with an 18 year old venturing out on their own. Teens today get more training or practice in that area these days with both parents working. There are also many educational opportunities that offer good paying jobs much quicker.

• United States
16 Oct 06
I don't think "more and more" youths are leaving home at 18. I think MOST kids want to get out from under the thumb of their parents asap! They want to feel like adults, be grown-up.