do you believe in a long distance relationships?

Philippines
January 19, 2007 4:08am CST
well, i do.. my boyfriend and i have been in this relationship for almost 5 yrs. although mountains and seas are keeping us separated, we are still holding on this relationship and promised to not let go. the love we have for each other never changed from the first day we met and day by day, our love keeps on going growing.. yeah, we missed each other so much and still looking forward for the next day we meet again. communcations and trust ir our major secret to keep the fire burning. how bout you, do you believe in a long distance relationships?
2 responses


• Philippines
19 Jan 07
ah, ok.. its ur own opinion bout long distance ralationships.. i cant argue with dat.. tnx

• Romania
19 Jan 07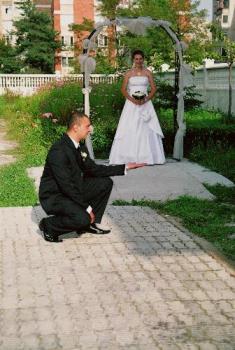 I believe very much in a long distance relaionship.I have one,but now,after 6 years,we decide that is time to be closer and to do more than that for us.In this year,will get married and I hope that will be better. If is love distance is not a problem,so you must to have trust in you,in he and in your relationship,and to do something to be closer.

• Philippines
19 Jan 07
congratulations!! good for you bcoz after after years of being far from each other, you dcided to "become 1"... :) my boyfriens and i are still looking for that day to come also but for now, we want our jobs to be our priority first..