My daughter in our scrapbook LOOK!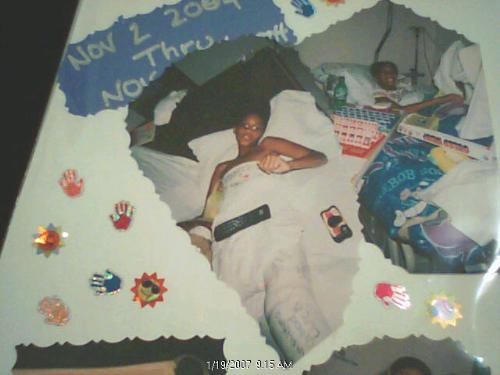 United States
January 19, 2007 8:19am CST
My daughter and I love scrap booking. This is no longer sad to me as she is running and fast. The doctor said she would never run again. She went back to school after being out almost 4 months. And came in first place on that bended knee. now last night she was racing a neighbor who is on track and beat him 3 times. I see she is very determined due to what the doctor said.
2 responses

• United States
21 Jan 07
the scrapbook looks great and glad she is doing well.

• United States
21 Jan 07
Oh she is doing great. Thanks for everything.

• United States
19 Oct 11
i also love scrapbooking my mother and grandmother are the ones that got me into it the hobby the scrapbook that i do is all on my animals i have pages done on my dogs when my sister and i took them downtown greenville and to paris mountain hiking i have pages done on my horse ricochet and i even have pages done on the race horse eight bells and the michael vick pit bulls i think scrapbooks serve as great memory holders