My Husband''s Heart Attact 1 year later and Quiting smoking

Canada
January 19, 2007 12:19pm CST
My husband had a moderate to major heart attact last year. He was 43 at the time. He has been a cardic reabilation program since. He went for his final check up yesterday. His blood pressure and cholosteral is fine even though he has to keep on taking medication. I try to make fairly healthy meals for him. He doesn't take buns or bars with his lunch and more. Now he takes yoghurt and fruit. He doesn't really like veggies but he is getting better. The big problem is he can't quit smoking. He did the stress test yesterday and that was fine. He has been in a blind study where he has been taking pills to help you stop smoking. We think he got the placebo. Do you have any ideas that I can to support him to quit? He has tried the patch all ready.
2 responses

• India
9 Mar 07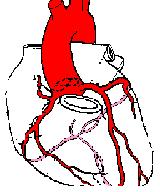 Coronary heart disease is the main form of heart disease. It is a disorder of the blood vessels of the heart that can lead to heart attack. A heart attack happens when an artery becomes blocked, preventing oxygen and nutrients from getting to the heart. Often referred to simply as heart disease. The condition of your blood vessels will steadily worsen unless you make changes in your daily habits. 'n Smoking is also one of them.

• United Kingdom
6 Mar 07
Linda I have the same Problem I have severe COPD Emphasimia and Chronic Bronchitias and I know I have to stop and I am using the Patches, I know if I don't stop I could be in a Wheelchair and on Oxygen in 5 years and I am only 45 I was diagnosed 6 years ago. But it is still so hard to knock them on the Head, I just have to keep trying. I am using the Patches and maybe if they stayed on they might work but they keep coming of.