Help! I'm too stressed!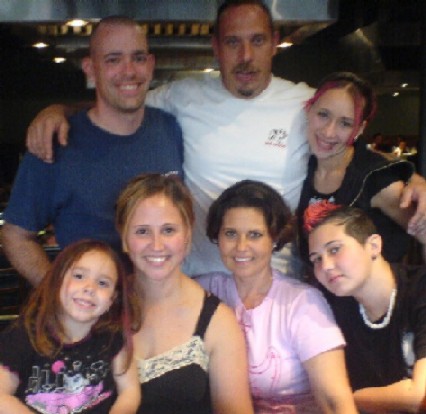 United States
January 19, 2007 1:16pm CST
I start chemo on tuesday, and I have no idea how I even feel about this. I'm afraid one second, worried, then in denial, and so on. I can't even form thoughts well enough to tell my friends/family that I'm freaking out on the inside. Any ideas on how to relax enough to share my thoughts so I don't go crazy? Thank you!!
5 responses

• India
24 Jan 07
Just talk to your loved once about your fears,it will help. try and learn more about this therapy anyway you can. You are fighting a tough battle and you need all the support you can get. try going to this forum and amay be you will find peole with same kind of troubles as You are facing. http://www.dailystrength.com/

• Philippines
24 Jan 07
Remember happy thoughts, sing your favorite song, dance, be with your family and friends.. and pray to God, tell Him anything that you feel, anything that you wanna tell Him. Do mylot as long as you can, read posts and comments. I know chemo has really difficult side-effects but you go girl, put happy thoughts in your mind! We'll be here to cheer u up. God bless!

• United States
23 Jan 07
God bless you sweetie, i really hope everything goes ok for you and i wish you all the luck in the world!!! I'm sure your friends and family allready know your freaking out, i mean who would'nt be you know. I would'nt worry about it, i would just focus on you and getting better and try to keep your head up and a good attitude.

•
23 Jan 07
I'm so sorry you're feeling like this, jeepstergirl. But it's natural to feel scared and worried about chemo, I think. I don't talk to my family much, about how I really feel about all this cancer stuff. I think it would just upset them too much. And I figure there's no point us all being completely freaked out! They're more help to me, when they're calm. You'll have had your first treatment by now, so I hope it went ok, and you haven't had too many side-effects?

• United States
20 Jan 07
chemo is nothing to be worried about you might get sick and feel tired but chemo dosent affect everone the same .my mom has had 32 rounds and already has her hair back she will be a cancer patient for 5 years but she is doing great