charmed dvd boxset season 1-8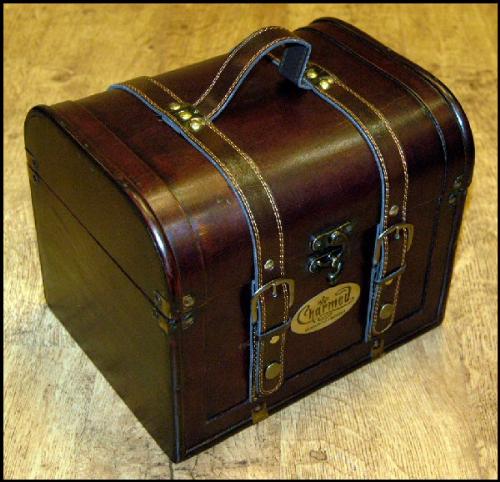 January 19, 2007 3:26pm CST
i have added a photo of the new charmed dvd boxset that will be coming out in the Uk in March. It has season 1-8 in it. would you be willing to buy it, even tho it costs £220?
8 responses


•
24 Jan 07
Yes I will be buying it, they also brought out a charmed collection dvd and magazine but it costs £7.99 per mag and has only 3 episodes on each DVD and considering there are more than 20 episodes in one season the collection would cost over £400 and take about 2 years to collect.

•
24 Jan 07
yeh i totally agree. i wud rele like to read the magazines but i dont want to collect the dvds, and i am not paying £8 for a magazine. yeh and the box works out a hell of a lot cheaper than buying the magazine versions

• United States
21 Jan 07
I would love to have that box set but that is a bit out of my price range. Not sure what that equals to in US dollars but I know that it's more then I can afford. Maybe if it comes to my area it iwll eventually go in the clearence bin and I can, that's about the only way. Oh well, maybe I'll win the lottery and then I can get it.

• United States
30 Jan 07
I would love to buy it but its way out of my price range. I already have season 1 and 2 on dvd so I think im just going to get them 1 season at a time. But wow that looks nice.

• United States
28 Jan 07
wow , i wish i can buy tht. but i dont have that much money at the momen... i might just buy one session every other month...

• Oman
28 Jan 07
It is considered not expensive, as I got the seanos from 1-7 . The first and second season I got them as a gift, but the rest I bought them. As for each season I purchase them separatly according to their availability in my country local market I payed about 60 dolars for each, a total of 300 dollars for only 5 seasons.

• United States
22 Jan 07
Hmm...I'm not sure I would spend that much. I know in the end, it would be worth it but I don't have that much money laying around for DVD's. I know each box set is 39.99 at Walmart.

• United States
19 Jan 07
wow....i love charmed...my all time favorite show....and i am sooooo getting the boxset....can wait.....*SMILE*