Girl Scout Cookies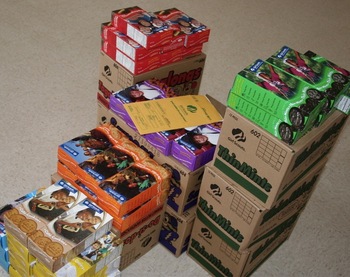 United States
January 19, 2007 6:34pm CST
Do you buy girl scout cookies? A friend of mine at work sent out an email that her daughter was selling them and I had to delete it immediately b/c it is so tempting. I bought 4 boxes last year (2 of thin mints and 2 of the peanut butter ones) and they lasted maybe 2 weeks tops! Ohmigod that's so bad! They are very tasty but I can't eat all those calories, it's bad for me!
3 responses

• Portugal
20 Jan 07
What's this business with american girl scouts selling cookies? Who makes them? Do boy scouts sell cookies as well, or is the cooking pansy badge a bad thing to earn? Why cookies? Why not something else? Our scouts here don't sell anything. OK, maybe some raffles when someone needs a new tent. But other than that... Scouts creep me out BTW. A group of kids in rank, wearing khaki shorts, that's asking for trouble. You know that "mothman" legend that says these moth-like creatures appear whenever great tragedies occur? Forget some goofy mothman, look out for groups of youngsters in khaki shorts!

• United States
20 Jan 07
Ha. You get best response b/c your answer made me laugh and it's been a LONG day at work. Tomorrow I'm doing 8 hours of overtime b/c I am legally insane. :) I have never heard of the mothman legend, can you tell me more about it? You said "our scouts here don't sell anything" - where is "here", is that Canada? Have you seen Over the Hedge, when those Girl Scouts beat the squirrel? Funny. :)

• Portugal
20 Jan 07
I'm glad to have made you laugh then. But I truly did want to know! Here (in Portugal... where's my Atlas?), they really don't sell anything. Girl scouts aren't exactly separate from the Boy scouts either. They frolic together in the woods. They made a movie with Richard Gere about the Mothman. It isn't all that bad, and actually has a spooky scene. But the ending is kinda lame. There is plenty of info about the Mothman online. Here's a couple of links: http://en.wikipedia.org/wiki/Mothman http://www.mothmanlives.com/ http://www.imdb.com/title/tt0265349/

• United States
20 Jan 07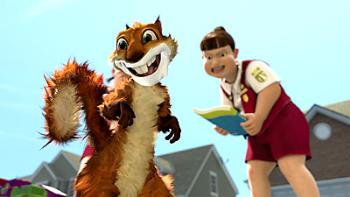 I'm not sure which movie you're talking about where Emilio or Nielsen for that matter, is a scout. Portugal? I've heard so many good things about the country. My sister speaks Spanish (she learned in college) and got to go on this college trip to Mexico, Spain and Portugal (she spent a couple of days in each place) and the pictures she brought back were fabulous. Over the Hedge is a Dreamworks flick where the animals go out of the woods one day and run into the suburbs and what happens to them while trying to scavenger up food for a hungry bear, it's funny. Here's a pic of it and a link. http://www.overthehedgemovie.com/


• United States
20 Jan 07
I LOVE girl scout cookies!!! I make it a point to get them EVERY time I see a little girl selling some. I can't get enought of them. It's really sad, but they are a weakness of mine!

• United States
20 Jan 07
They are pretty good, I'll admit that! :)


• United States
20 Jan 07
You could probably help her by posting a flyer at work or telling your friend or something.