Do you have a loved one serving overseas to protect our freedoms?

Canada
January 20, 2007 8:14am CST
It breaks my heart to hear that another of children have given their life for us. Share you heart with me please.
3 responses

• United States
20 Jan 07
My brother is leaving in less than a month. He is having an all expense paid trip to Baghdad. Sound like fun? I'm sure it will be living hell. He is being deployed from Kansas to Iraq on Feb 2-- for 12 -18 months.. He is 37 and has 3 children ages 15, 12 and 7. And a wife. His family lives in NY (us) and his wife's family live in Utah.. So my sister in law and nieces and nephews are in kansas with no family.. I guess thats not fair-- They have their Army family. He is 2 years from retiring with 20 years.. He went to Saudi and fought in Desert Storm.. I have faith that he will return home to us safely.. He is a well trained man and had many many people praying for him daily.. He is not upset he is going.. He is doing his job-- Protecting our freedom. I am scared! Scared for him-- Scared for me-- I don't want to lose my brother--- Scared for his wife-- to raise 3 kids by herself while he is away- and scared for his kids-- Now my best friends husband was sent to Iraq-- He has been home for almost a year!! : ) He serves in the National Guards.. Always states stateside to protect the US-- Sure... He did a stint of 12 months-- But he came back.. So I have only hope my brother will do the same! God Bless our Soldiers!!

• Canada
20 Jan 07
My heart goes out to you and his family. I would imagine that having others around that are going through the same thing can be a comfort so it is good that your sister-in-law is not going to be totally alone. My heart is with them all. I know I would be a mess if anyone in my family had to go. We are blessed with freedom but sometimes the price is scary.

• United States
20 Jan 07
My husband isn't overseas right now but he is military so the call could come any time. Many of my close friends are overseas right now, though. I work(ed) at the barber shop on base so I have the pleasure of knowing many many Airmen and Officers. Of course we miss them while they are gone. But we are very proud of them too for being so brave and strong.


• Canada
20 Jan 07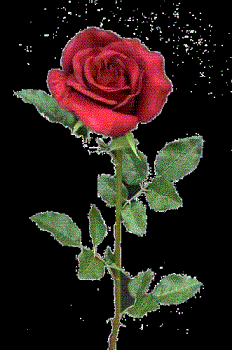 I would be upset also. Well I hope he gets back to see your baby come into this world. I would not have missed the birth of my son if at all possible. It was a most unique experience that I will never forget. Just incase he is not back in time be sure to video the entire process. I would imagine he would be heart broken to miss it too. I hope you have the best Valentine's day. How long does he have to go for?