Are you use medicines?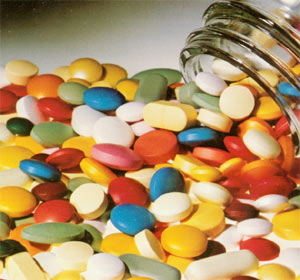 India
January 21, 2007 5:06am CST
r u use medicines for disease. i m rearly use medicine for small diseases like headache, fever etc whenever i have have hadache or fever i just sleep or rest and i m fit in one day automatically. i think i not need medicines for small disease becoz my body protact me from that small disease Please tell me am i right or wrong?
5 responses

• India
6 Feb 07
what your r doing is perfectly right. one should not use medicine ,, especially anti biotics for small fever and cold, because.... when your body cures the disease by itself...it produces anti bodies against that particular virus[ remember ..there are millions of virusus and bacteria]..... and even after u get ok ... these anti bodies remain in your circulation for life long . so the next time when that bacteria or virus attacks you ..it cant cause any disease ..because your blood have loads of antibodies against that virus ...stocked in ti and ready to attack. so every time your body curies by itself...you r immune system is getting stronger and stronger. i hope that clears it.


• India
21 Jan 07
good ayurvedic herb nice subsitute for medicine u know i m from india ayurvedic invented by indians but its not use a large scale. becoz most of peoles dont know ayurvedic abilitly. ayurvedic herb always give good results.

• Singapore
5 Feb 07
I don't know whether you are right or wrong but whenever I'm down with a headache or fever, I'll definitely take paracetomol to get relief. I'll also try to rest but it's a little bit difficult when I have 2 young kids to look after.

• India
5 Feb 07
medicians are for us for keeping our body fit and u should you it when you need dont say that i dont need it is only a thought that u dont need but actully in our busyu shedule one need to be fit and i dont thing u have this time that busy shedule;but when will you have then u will come to know that it is extremely needed.

• India
21 Jan 07
hey are you mad dont over confident and when you have any disease go to hospital and check up its may be dangrious if u not use medicine