The history of Diddl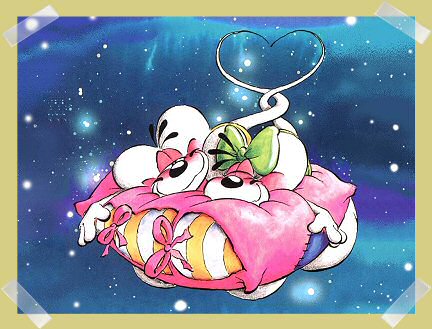 Romania
January 21, 2007 8:01am CST
Diddl was born on 24th august 1990. That was when the first drawing was made. Thomas Goletz invented Diddl. Diddl developed more and more in the course of the years until he finally had his own inimitable character. Aren`t they cute??
2 responses

• Australia
4 Feb 07
Diddl is gorgeous. I had a friend in High School who had a Diddl pencilcase, and I was so envious! Diddlina is still my favourite though. I need to get myself a Diddlina keychain for my bag I think, I've seen them on people's schoolbags and they're so cute. They're like miniature plush toys, just hanging on a bag.

• Romania
4 Feb 07
I have posters and books with them. And now I got a handbag with Diddlina! If you lived next to me I would give you a keychain!! :)

• Romania
30 Jan 07
Yes they are. Here are some other info about it: Diddl is a little jumping mouse character created by German artist Thomas Goletz. Diddl and his friends are featured on various sorts of product such as stationary and collectables. Diddl has many friends and relatives, he has a girlfriend called Diddlina, and her friend is called Mimihops. Mimihops' boyfriend is Pimboli. (Also Diddl's friend) and he dislikes the frog brothers. Together with his friends and his enemies he is residing in Cheesecakeland, where the soil, rocks and walls are made of cheese, but otherwise seems very similar to planet Earth, with deserts, rivers and even a moon. Galupy is a horse and is good friends with Diddlina. Lots of merchandise depicts pictures of them together. Diddl is not just any mouse, he is a jumping mouse, and thus has very large feet but he originally looked more like a kangaroo, until Thomas Goletz decided to change him. A monthly Dutch publication called "Diddl's Kaasblad" is full of Diddl's adventures, cooking ideas, and more. Children collect Diddl papers all around the world. Diddl was extremely popular in the years 2003-2005.