Sugar Addict

Brazil
January 22, 2007 10:18am CST
Ok, I have to admit, I know alot about eating healthy and so on. And I know what sugar does to you body but i am a sugar addict. yesterday my husband told me i eat too much sweet cakes etc. And he's right. I'm afraid that if i keep eating like this I'll get BIG. :) that might take a while but time flies you know. How often do you eat sweets and whats the longest you've managed to staya way from it?
6 responses

• United States
22 Jan 07
I have always had to struggle with the weight issue, I tend to put on pounds easily, and I am also addicted to carbs. I try and keep my diet with in range through the day low carb meals healthy fruit snacks, But its at bed time that I am most vunerable... I have to have something chocolate with a glass of milk or a bowl of ice-cream. I keep the serving size small, but that is my treat for another long hard day. As long as I maintain a healthy wieght it is hurting nothing.

• United States
24 Jan 07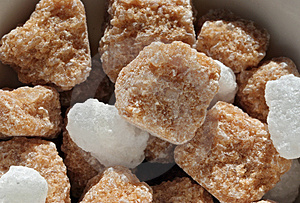 both white and brown sugar are bad for you. The cause the immune system to get very low and make you valnerable to deseases. Cancer feed off the sugars we eat. They contribute to obesity. Almost ever food that we buy has too much sugar in them from canned beans to microwaved meals.check out these 2 web sites http://www.healingdaily.c... www.nancyappleton.com

• Brazil
24 Feb 07
I love sweet foods, candies and all that is sweet. I like cakes, chocolate, a lot of things but Im not addict. My mom makes juice very sweet and I cant drink because is veryyyy sweet, I need put more water inside the bottle because nobody can drink her juice. I tell for her that the juice that seh makes is too sweet but she say that is good. I think that she isnt with a good taste.

• United States
29 Jan 07
I also have the same issue. I hate to gain weight but I cannot stop eating sweets. Sweets is my weakness. I just developed an alternate, I satrted eating fruits or vegetables (like baby carrots) which are good for health at the same time not so dangerous as sweets. Hope it will work for me :-(

• Romania
28 Jan 07
i know ... meny people get fat even if they eat only meat (like me) however ... i don`t eat to often sweets ... and if i want to eat ... i have them in big quantities! i like Twix Milka and Poiana chocolates :) hope you will go to fitness saloons to regain your actual shape as i do now :P

• United States
28 Jan 07
Try to eat more fruits. It will help you to stay away for cakes.