Oh my God, look at my dog!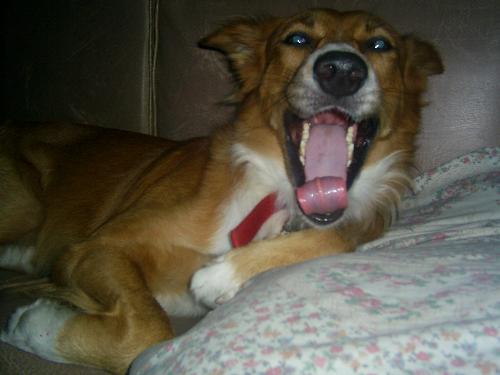 Philippines
January 22, 2007 12:10pm CST
I think he's saying "Get outta my bed you dope!"Post pictures of your pets and let's see how funny they look.
3 responses


• Philippines
18 Feb 07
Oh I love cats too! If you could, just please send them to my email address - xtedax
@yahoo
.com. I'd love 'em. Thanks for the reply. =)

• Australia
26 Jan 07
hehehe I liked your dog. Maybe we can switch dogs? just kidding. He's cute.

• Philippines
28 Jan 07
Thanks! Switch dogs? I dont think you'd like him, he bites hard.. Lol! :)

• United States
22 Jan 07
are you sure your dog isn't making fun of you?

• Philippines
22 Jan 07
Well, I guess you might have a point there. He's laughing his a#
@
out. Lol! :)