What do you prefer reality of fantasy?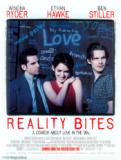 January 23, 2007 12:35am CST
When I was younger I was living in the world of fantasy, enjoyed life by hanging out with friends, did all sort of things a young boy or girl do, but as the time passes away I felt now Im older and enter in the world of reality which makes me mature, which makes me older. I've been suffered from both world, world of fantasy and the world of reality, and I observe I was happy when I was in the world of fantasy there is no tension, nothing to worry about, what do you prefer in you'r life the world of reality or the world of fantasy?
2 responses

• Philippines
23 Jan 07
There is a good reason for the existence of the world of fantasy. Firstly, what you cannot achieve in this world can be done in the fantasy world. There are no limits to man's imagination, you know. Go on ahead and deal with your frustrations that way. Remember though that you are living in the real world. At most times, best inventions came to be because the inventors first fantasized on them - on their existence and what these could to the people, then they did something to make them real. Just remember Thomas Alva Edison and the incandescent lamp and Alexander Graham Bell and the telephone.

• India
23 Jan 07
Fantacy Life is not true, when you come out of it you got to face the reality. Fantacy life will not give 100% satisfaction, as we are know that it is not real. But when we face the reality, and succeed it gives the ultimate satisfaction.