name 2 best movies you want watching anytime.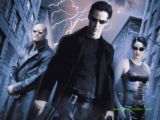 India
6 responses


• India
1 Mar 07
I love to watch Anjali and Alaipayuthey.. cooooool thamizh movies.. Awesome.. :) if u have not seen these , i recommend u to see it soon.. I hope everyone will love these two movies.. :)


• India
23 Jan 07
there are many movies i would like 2 watch again and again but two of my favorite are casino royale nd company both are rely gud..

• India
23 Jan 07

Mine is detail: - 1. KAREEB (Bollywood) 2. Titanic(Hollywood) both are two good movies and i like very much.