Do You Think It is Important Making Net - Friends? Or Better In The Real Life?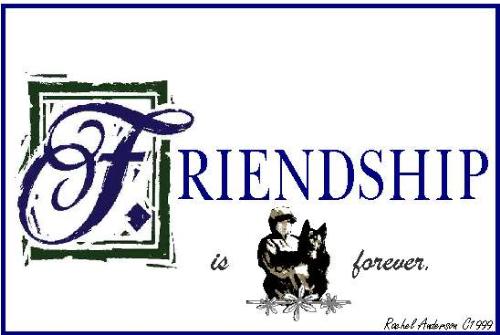 Italy
January 23, 2007 4:49am CST
I think friendship is important. I have some friends in the real life, but I have much more on internet, and I talk with them everyday. so I think It is a good think chat with net friends. I've some very good friends from italy and from abroad, and so it is good too because I can speak the languages I'm studying too (english,french and spanish). So definitly I say internet is a great way to make good friends, but I like to stay with the ones I know in the real life. One day I'd like to meet in real some of my netfriends. Now I ask to you, Is it important making net-friends or is it better friends in real life?
6 responses

• Philippines
23 Jan 07
I think both are fine. Having friends online doesn't mean they aren't real friends, it just means they're usually far away. My friends online mostly live in different countries. I think it's great that we get the chance to make friends with people in different countries. Learning and understanding their culture is great.

• Jamaica
30 Jan 07
The only reason why i have a net friend is because i want a friend thats different as in culture and who doesn't know me and makes his own impression on not how i look but what i say.

• India
23 Jan 07
make a lot of net frens but few real frens it makes sense rather than choosing only one category of frens ... it think in this way and i do practically too

• Pakistan
23 Jan 07
Its better in every manner. Friends are friends either they are net or online friends whome we have never seen or wither its real friends with whome we spend most of ou time. Friends are friends and they cant be divided in any matter.

• India
23 Jan 07
Yeh every body have to make friends any where at work place online every where,, were ever you can coz friends are the best supporters and adviser!!!

• Jamaica
30 Jan 07
Friends in real life is much better than those you may know online. This is because you know those in real life much better than those online. Having a friend online is really cool but not as cool as one in real life.

• Philippines
30 Jan 07
It is really important to make friends, however it is hard to determine which is the real friends. There are friends online who will be there for you, if and only if they are online. I prefer friends who are not online because they are much better.