whats the most beautiful thing in this world?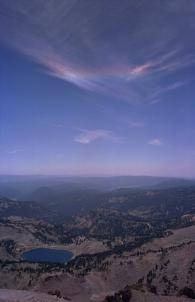 Philippines
8 responses




• Philippines
24 Jan 07
thanks for always responding msqtech... plus for you..


• India
24 Jan 07
Well I can tell 2 things which I find beautiful...... 1. The nost beautiful thing I ever saw was my niece when she was born... Taking that little creature into my hands was my best xperience 2. Secondly LOVE is one of the most beautiful things that can happen to a person


• Philippines
24 Jan 07
The most beautiful sight I have ever seen is an old couple holding each other's hands while sitting on a bench watching the sunset by the bay. Sad that I didn't bring my camera with me that time. That sight depicts the kind of LOVE I have wished for. A love that will be kept alive through the years. A love full of assurance that both me and my hubby will cherish each other as long as we live. The next best sight for me is a pregnant woman. The promise of life.

• Philippines
24 Jan 07
gazing at the summer night sky full of stars while you are down on a deserted beach lying down on the sand, the tide rushing to your toes and you hold hands with the one you love most.