how do you think about alien?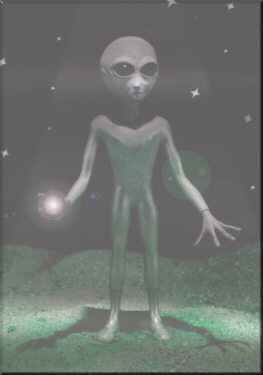 Thailand
7 responses


• India
24 Jan 07
hi,May be,s you said,size wise earth is nothing in the space.There may be chance of living conditions for creatures and their evolution mode and the development of their shapes their languages,life time,reproduction system,all will be different to us.



• India
24 Jan 07
yes i also think alliens are there in this universe and i also want to meet with them .but how i dont know.


• United States
28 Jan 07
I think that there is a possibility that they could exist. It is a big world out there beyond our universe. Anything is possible.