Are you with your own skin? Are you white?Tan? Black? Fair? Yellow?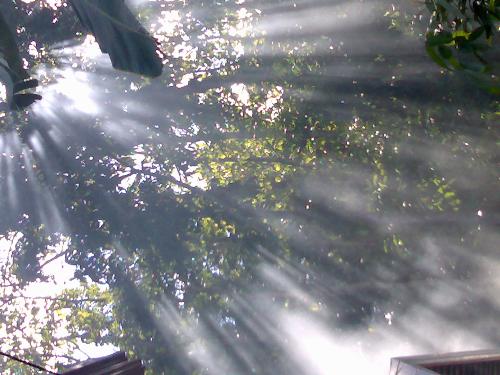 Philippines
January 23, 2007 11:29pm CST
Lets be honest with our skins. How comfortable are you with your own skin? If you are white, do like to get tan? If you are tan, do you bleach yourself?I'm fairly tan and I am pretty comfortable with it now. Before when I was less-travelled I tend to bleach myself. I use bleaching soaps and lotions just to make my skin fairer. Now I tend to understand why do Europeans or Americans or any white skinned would like to expose themselves under the extreme heat of the sun which is dangerous to the skin. Or some get crazy on getting tan. As far as my observation is concern, In Asia,we are tan because we get regular exposure to sunlight almost everyday as we belong to sunny region. Because of our western influence we tend to like white skin. On the otherhand, people living in less sunny regions like Europe or Americas, they develop white skin because they are less exposed to sunlight. However, they are crazy on tanning themselves because they develop an admiration to asiatic beauty during the early days of discovery of asia. They tend to have fantasies of exotic skins. In Africa, they don't like white skin because they associate it with racial issues during Apartheid Era, the racial separation of black and white. Africans tend to like fairly tanned skin. Sitting here beside the pool, observing those white skinned people exposing themselves to the extreme heat of the sun, reading, having a drink on the side and eyebrows crossed. I think that's how they call relaxation? I wonder if they get headaches, coz I get headaches when I'm under the sun for a very long time and painful in my skin. While, I amjust under the shade of a tree, on a table, reading and having a glass of Mojito. Glancing at my skin, I just love it the way it is. I dont have to put tanning lotion or stay under the sun. How about you? Would you be envy those who are white? tan? or do you wish you have their skin?Cheers!
2 responses

• Philippines
24 Jan 07
I am fair skin or shall i say i have a tan skin. Before, i hate it because i cant really wear anything i wanted to specially when it comes to pastel colors. I find myself ugly because most people see white skin people more beautiful and those with fair. I even admire women who have really white skin because they look really good despite the outfit they wear. I became insecure about myself so i bought a lot of bleaching soaps and lotion. I even planned to have my body bleached. But right now, things change because i am starting to be more comfortable with my skin. i dont need to be insecure about it because even a lot of white people wanted this kind of skin. It even cost them a lot of money just to have their body tanned. I only need confidence and as well erase my insecurities to wear what i want and feel beautiful about myself. One hting more, white people have more chances to get skin cancer compared to us fair skinned people.

• India
24 Jan 07
i don't think that colour matters i am a fair tan, hardly matters