Raikkonen debuts for Ferrari

India
January 24, 2007 5:00am CST
Ah, my friends, the day has finally dawned! Ferrari's replacement for Michael Schumacher, Kimi Raikkonen finally started testing for his new team with the 2006 racer, Ferrari F248. On a damp day at Vallelunga ( It was because bad weather was forecast for a week at Mugello that Ferrari shifted to Vallelunga Autodromo ) Kimi started acclamatising to the car, whilst his team mate Massa continued with the shake down of the new Ferrari F2007. I finally hope a championship comes the Scuderia way with Kimi ( Schumi deserved the 2006 title though! ) With Engine Freeze and a single tyre supplier, the race certainly hots up, but Ferrari have a slight advantage considering their Engine Reliability ( Discounting the crucial Suzuka let down! ). What do you think? Good day.
1 response

• Portugal
24 Jan 07
I hope that Kimmi start well driving that Ferrari and lead them to another championship. But I start to miss Schummi already.

• India
24 Jan 07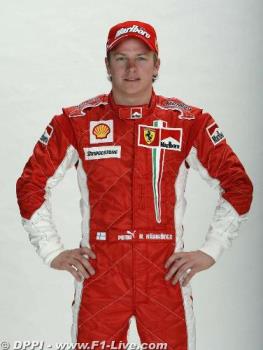 That you would, nobody, just nobody can drive the way Michael did, it was magic. Yes, I too have my fingers crossed. Thanks for responding, good day to you.

• India
24 Jan 07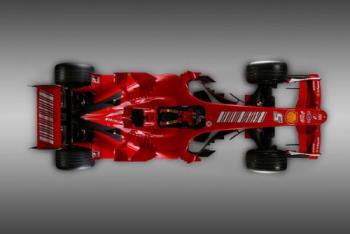 By the way, did you people just have a look at the new Ferrai, it is touted to be the most innovative design, and the Chassis seems to have undergone a height shrinkage! And it's a whole 10 kgs heavier too. It is said to sport a radical, new Rear. I hope Ferrai have a rocking season ahead! Go Ferrari Go!