What is a true friend for you????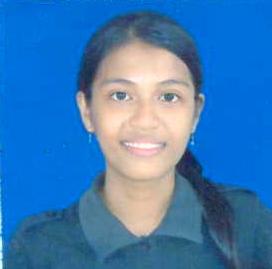 Philippines
9 responses

• Philippines
29 Jan 07
true friends?theres no true here on earth...friends are just friends ,,nothing else..

• India
25 Jan 07
sorry... i dont know who is true friend bcoz till now i hvnt get it. i made many friends but all left. i dont know where i had made the mistake.

• India
25 Jan 07
Hi, you have not made mistake...... firstly things should be clear...why friends left 1)Because you have not kept contact with them. 2)you not understand them well.I mean never care them.. 3)you have always kept problem in front of them. these are certian possibilities, If its not true then ur friends were Selfish......... Keep your eyes open when u will make new friends.

• Pakistan
5 Feb 07
yes,i do think there are true friends in this world,it may take time to see who your real friends are.different situations will make you realise who is a true friend and who isnt,sometimes you find true friends,but every friend is not true friend,think about you are dedicated to friends.keep a good relationship be with them but talk and act carefully and never lie to them,that will help to have my true friends.

• Pakistan
5 Feb 07
A person who is with me and stands with me both in good and bad times. Who thinks Of me .Who takes care of my intrest who Loves me and brings happiness to me


• Philippines
5 Feb 07
I am blessed to have true friends in life and you are one of them. To count my "true" friends is easy. They are less than ten and you are part of that "less than ten". And I think that best explains my point. Now that I'm in college, my list seems to increase because some true friends are slowly showing. You know yourself, right? I have included you in my list, and you know now my idea of a true friend, don't you?

• Philippines
29 Jan 07
For me there's none thing such as true friend since in my 17 years of living here in earth I didn't found one... maybe close friends... but true friend for me is someone who really understands and knew you well than you know yourself... knows all about you... and always there for you in happiness and in agony.. always there ready to extend his hands for you... that's a true friend for me....

• Philippines
27 Jan 07
mine is a lil different. sure he/she accepts me for who i am but tries to make me even better. i dont like to have a friend that would say "its ok if you do that" just to not jeopardize our friendship. a true friend should make you grow as a person as well as grow with each other.

• India
24 Jan 07
a true friend to me is , when he is with me in good and bad part of my and his life . a friend is from heart , not from money or something else.