What do u think about AREA 51 ....???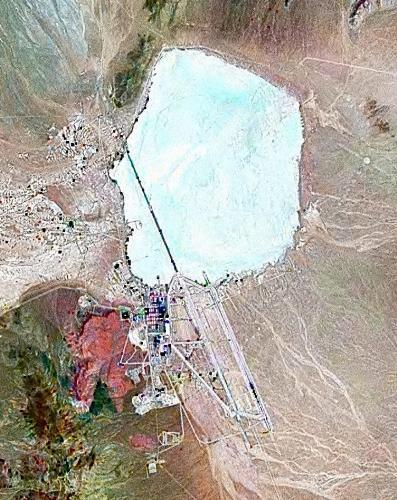 India
January 24, 2007 11:09am CST
Area 51 (currently known as Air Force Flight Test Center, Detachment 3 and also known as Dreamland, Watertown Strip, Paradise Ranch, The Box, Groom Lake, Neverland is a remote tract of land in southern Nevada, It is owned by the United States Department of Defense and the United States Air Force, containing an airfield whose primary purpose is believed to be the secret development and testing of new military aircraft. It is famed as the subject of many UFO conspiracy theories and also the Appolo mission to moon conspiracy
2 responses

• India
24 Jan 07
Wow you seemed to have gathered a lot of information in this regard. Truely i have seen moon conspiracy video and it shows the satellite pictures of the set for moon supposedly moon landing. It is also very notoriously know for its links of us governament with alien research or their links with aliens which they want to hide with normal people. the most common answer i hear about it is that very secret military operations are done here. Whatever the secret it holds it keep eluding and attracting the attention of all people like us forever.

• India
25 Jan 07
And even dan brown discussed abt it in his deception point

• India
26 Jan 07
Oh my gosh!!! you seem to have collected lots of information regarding this area'51. it really seems to be supporting the conspiracy. it has been the de-facto moon's land and no one knows about this. how come? taking UFOs in to thew consideration there has been an ever lasting conspiracy for the videos which has taken or may have been shot. this will remain a mystery until there is some authentication on UFOs. or may be this conspiracy is to publicize there own nation.