Is "surfing the net" a hobby or an addiction for you?

China
9 responses

• Canada
24 Jan 07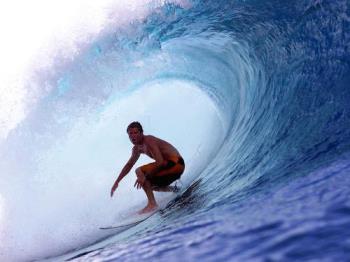 For me it's a lively-hood. As a website designer I spent a lot of time monitoring competitors websites to see what they are doing that my clients are not doing and in this way I help my clients to earn more money. That is what I do for my clients that keeps me online, but then once I have completed client work each day I continue doing the same thing for my own websites. The more I learn about my competitors the easier it is to do better than they are. After that, which can take me to about noon, I play. I look for interesting things and chat with my online friends, but work comes first that way I have earned the right to play. All work and no joy makes WebMann a sad little boy.:)

• China
24 Jan 07
thanks for your good comment,i wish you happy everyday!:)

• Indonesia
11 Feb 07
Hallo.... where usually you surfing internet?

• China
11 Feb 07
I usually surfing internet in my home,thanks for your question.

• United States
1 Feb 07
Surfing of internet is a need, a hobby an addiction. As some one surft it for business, for reading blog, for knowing world, someone for earning money, getting scope of love, spreading him/her to another. Due to constant surfing later it come as an addiction and then nothing feel good unless can surf internet for long time.

• United States
31 Jan 07
Its a hobby addiction cash making educational array of activities. I am addicted to seeing my paypal account go up ;-) And it fun to meet people and learn new things also. I started online in the 90s


• Italy
18 Feb 07
To me it's a hobby.... no.... it's a passion.... but I am not an Internet addicted. My only addiction is my sweet beloved little son :-) Well, I like surfing on the net, I like to get informations, to download pictures (my greatest passion is drawing and painting, and so you can understand how the net can be important to me), to meet people, and to enjoy myLot too.... why not?


• India
25 Jan 07
I can't do...But my friends do this one in best manner and he is earning some thousand dollars in the net by surfing... But he can't open his mouth to anyone about the earnings in the net...I'm trying to overcome his earnings..i hope it is possible...