What your favorite book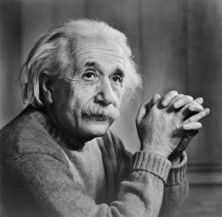 Trinidad And Tobago
5 responses

• Italy
24 Jan 07
If you have a free time you must have time for choose a book! Therefore i can suggest a lot of really good book that i read and i looking really good...: The castle in the forest of Normal Mailer is one of that... Another one is House of meetings ... There are really a lot of good. If you want to go sure read Harry Potter book! Thanks very much and have a nice day!

• Philippines
28 Jan 07
My favorite book is THE WILL New Testament (Greek to English) the description and details of which is found at http://www.lulu.com/arseniajoaquin I have also published GENESIS & EXODUS (Greek to English), ELEMENTS of SALVATION, The Right Way, GOD, ORIGIN, TRANSFER into PERFECTION, GREEK-ENGLISH (Grammar & Vocabulary), WORDS in THE WILL New Testament, and other books which I hope could help people understand the Word of God. The books of Genesis and Exodus in the Holy Bible are where we find wisdom, knowledge, and understanding. These are the basics in our life. I hope that GENESIS & EXODUS (Greek to English) is included in the reading of everybody, then the other books too which teach the way to salvation.

• Indonesia
28 Jan 07
I just found an insight book titled "The Attractor Factor" written by Joe Vitale. After I read it i found that book is really interesting. It discussed on how we could attract luck and abundance to come to our life more often. I think i could recommend this book to you to read. It's really helpful

• United States
28 Jan 07
If you like a mix a fiction and historical archeology-type things, try Clan of the cave Bear. Jean M. Auel writes this series. I loved the 1st (Clan) best, but the others are great, too. She writes based on what if Cro-Magnon and Neandrathals existed at the same time. Right now there are 5 books in the series...it's years between new ones.

• Philippines
25 Jan 07
i like spy books. well that depends what you specifically like or i mean your interest. my very favorite spy novelist is Ken Follet. so far my very favorite novel he has is Jackdaws. currently i reading his The Pillars of the Earth. its one of his great books. im now on its half and yes its a great story though the story evolves back many decades ago. i like Nelson DeMille,author, also he's into crime mystery type novel and i like it. the best book of all i read from his' is The Talbot Odyssey. I like John Grisham though not really into spying but i get to know how lawyers work and think by reading his novels. his best book for me is The Street Lawyer. try it they're nice books. =)