Starbucks or The Coffee Bean?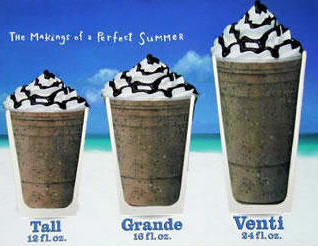 United States
January 24, 2007 7:27pm CST
I personally like The Coffee Bean's caramel Frappe because it's much smoother and tastes so much better. Overall, I still like Starbucks of course!
6 responses

• Philippines
25 Jan 07
Darn, I am starbucks addict. :) Before I attend my first class, I always grab a coffee at starbucks. Soon after my very last class, starbucks again. :) I just simply love it. :-) always and forever.


• Indonesia
26 Jan 07
Starbucks definetely, It's so delicious and addictive

• United States
26 Jan 07
I really like the way The Coffee Bean brews its drip coffee...way better than Starbucks but there are not many in Northern California. I do like the variety of drinks that Starbucks offers and also the seasonal drinks that they offer.