TV shows from my childhood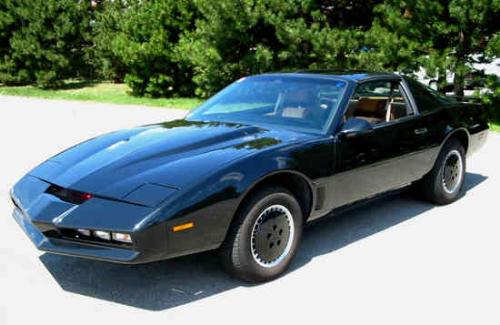 United States
January 24, 2007 8:41pm CST
I was just sitting here thinking of all the old shows that used to be on and wondering what my favorite would be. What show did I live for? What show taught me the most? One that springs to mind for me ...Cheesy as it is ...Knight Rider! I absolutley couldnt wait to see what adventures were in store for Micheal and Kit. So...what were some of your favorite cheesy old shows on TV? Gotta Love them all!
5 responses

•
26 Jan 07
I can only think of one at the moment that I can say I lived for and that was the "Facts of Life". You take the good You take the bad You take them all and then you have The facts of life The facts of life. LOL, I don't know if it was the show as much as it was the theme song.

• United States
31 Jan 07
I loved that one too! Hated Blair and loved Joe...more my type of personality I guess!

• United States
25 Feb 07
I was Joe, what are talking about? I even had a motorcycle and would keep a ponytail in my hair!

• India
3 Feb 07
am also watching small wonder ,knight rider am having cd for some intersting dramas am some.

• United States
25 Jan 07
I used to love Knight Rider! Last weekend we threw a bunch of blankets on the floor and watched.......**embarrassing moment here***Smokie and the Bandit! The kids absolutly loved it! lol


• United States
25 Feb 07
Oh my, just to sit back and try to remember them! Many of my favorites have been listed, but I didn't see Happy Days, the A-Team, The Dukes of Hazzard, Bewitched, I Dream of Jeannie, Dallas, the Little Rascals, or Hawaii Five-O and WKRP in CIncinatti! Whew, there were just too many. Some I only caught as re-runs, but I would be glued to the tv when they were on!