Who all enjoy WWE .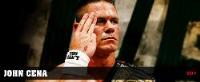 India
October 7, 2006 10:42pm CST
The most electrifying show. Or do u think its just fake.Many people all think its just a time waste. Anyway a lot of people around the globe are enjoying it.
8 responses

• United States
20 Feb 07
It may be a little fake or a lot fake but my kids really enjoy it. We usually sit around as a family and watch it. My three year old is really into it righ now. All I hear out of him all day is wrestling.

• United States
20 Oct 06
I love watching WWE. I mean yea all the story lines are completly made up and everything is fixed. But the falls are real and they do risk their lives alot. I really enjoy it. Although the older stuff is better.


• India
18 Oct 06
i myself enjoy watching wrestling both raw and smackdown.

• India
18 Oct 06
me over here have great time .....on WWE