HELP!!!! PLZ Help me with my hair. just look at the picture!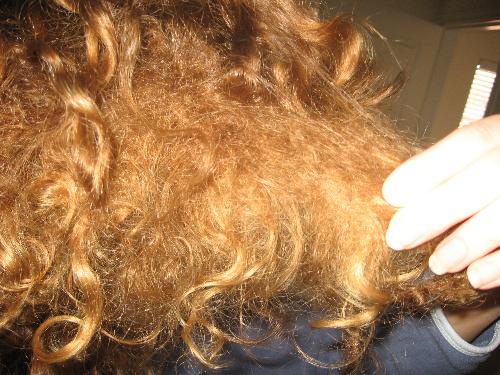 United States
January 25, 2007 9:34am CST
so you ladies may remember that i got a perm a little over three weeks ago. well night after night my hair gets worse and worse. I am going to be in a wedding on monday. please help me. what do i do to fix this with out cutting it all off? I need some serious help.
1 response

• United States
25 Jan 07
did you have color in your hair previous to the perm and did your hair have wave a little bit before the perm? its hard to tell exactly what the problem is without knowing what it looked like before. did you shampoo before 48 hours? did you use a brush and not a pick on it? I'm thinking you should go back to the salon so that they can decide how to make you happy. I think your hair will be fine for the wedding because products and stying can hide any imperfections. Good Luck!

• United States
25 Jan 07
Thank you. my hair was very straight before the perm. i only used a pick once and let it take on its own image (first mistake i know) it had been colored long before the perm. the last time i colored it was at least six months before the perm. i didnt shampoo my hair for three day after the perm.