Australia Day

Australia
January 25, 2007 12:56pm CST
Hi I would just like to wish all my Australian friends and other friends on here a wonderful day for Australian Day this is the day that Captain Cook landed in Australia and so this is one of our public holidays that we celebrate here to wish the best for all of us Aussie on mylot and other members to let them know that we love our country and are proud to be Aussies.
4 responses


• Australia
26 Jan 07
From one Aussie to another, Happy Australia Day. I was not born in Australia, but I am a fair dinkum Aussie. I arrived here almost 60 years ago and I wouldn't want to be anything other than an Aussie. Having said that, I must also say I am very proud of my English heritage. I believe Britain was the greatest nation ever and many countries owe much to her. Australia owes its history to Britain. We celebrate Australia Day because 26th January 1788 was the day when the First Fleet landed on our shores and Captain Arthur Phillip hoisted the British flag at Sydney Cove. This holiday was first celebrated in 1833 and was called both Anniversary Day and Foundation Day, but in 1931 it became officially Australia Day.

• Australia
26 Jan 07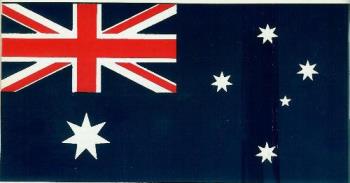 Don't you love our flag? I do. The Union Jack shows our allegiance to Britain. The Southern Cross is a constellation that is always visible somewhere in the Australian night sky. From it we can find due south. The large star, the Commonwealth Star, is seven pointed, one point for each of the six states and one for the territories.

• Australia
26 Jan 07
Hiya, Yeah Happy Australia Day!! I usually go down to the South Perth Foreshore and see the fireworks but this year I have decided against it as it takes like 5 hours to make a 10 minute trip home. Tanika.

• United States
26 Jan 07
Well thank you so much kind friend...This is one of the things I love about mylot, learning new things about different countries... I did no know that you had a Australian Day great reason to have one too...