did you know most indonesian people moving by a motorcycles ?

Indonesia
11 responses

• Philippines
25 Jan 07
it's becoming a trend too here in the philippines..but i really dont think it is safe to drive a motorcycle

• United States
1 Feb 07
if everyone followed rules we would all be better and safer on cheaper bikes

• India
30 Jan 07
ya i knoe its not only in indonesia uit also in india. most of people(youngster) love bike.

• Greece
30 Jan 07
Yes, I went to Sumatera once and I had my own personal driver with a Honda 50cc.


• Greece
26 Jan 07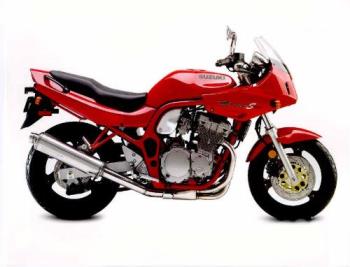 yes, I know that. Since it's cheaper than car & easy to move by motorcycle than car on a crowded road like on big city such as Jakarta or Surabaya

• Indonesia
7 Mar 07
yups, especially when financial institution actively promote their services. e.g. no down payment and small installments.

• Indonesia
2 Feb 07

mine is honda c70 and its green. i called it pakdhe. Because it is very old. i left it back home in madiun city.its very light and save gasoline.I miss him so much. now im walking around at kuta beach only, i like to visit other place at bali..:P

• Indonesia
2 Feb 07
Yes, because in Indonesia transportation so expensive now. If we use motorcycle its very helpfull, easy and cheaper than other transportation. I used motorcycle arround my town and I used it to my work too. It's very practise, we can go everywhere without change the transportation.